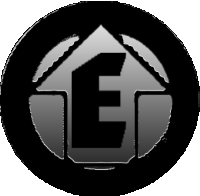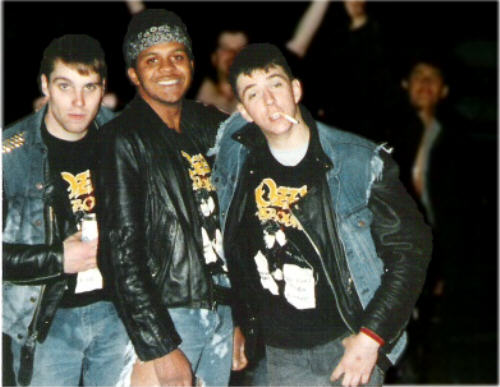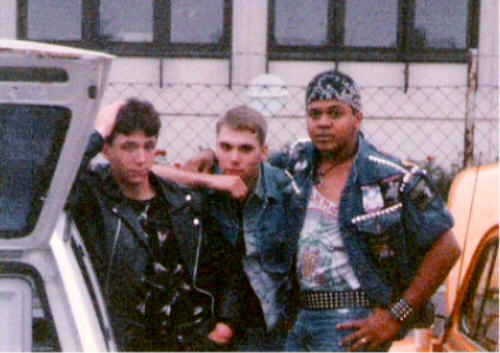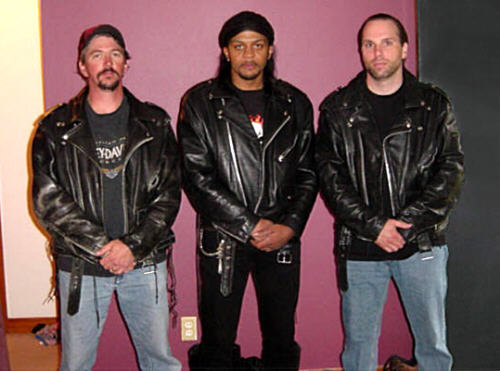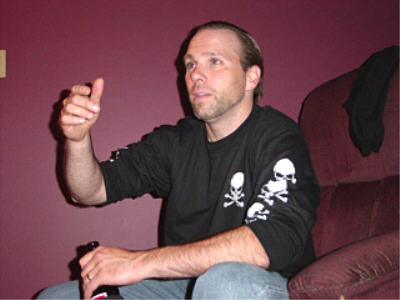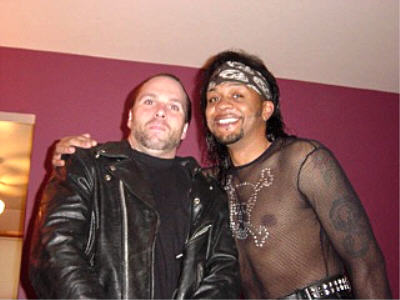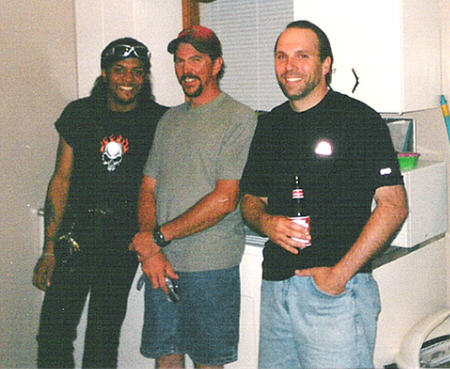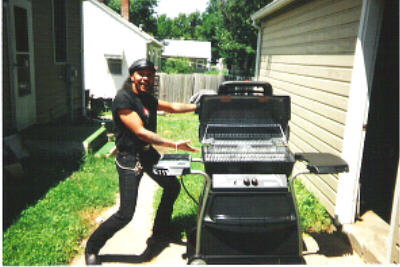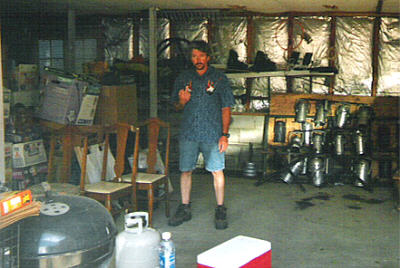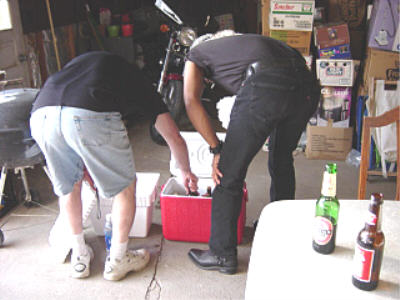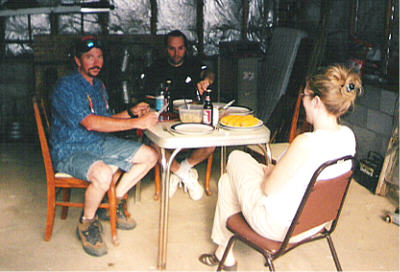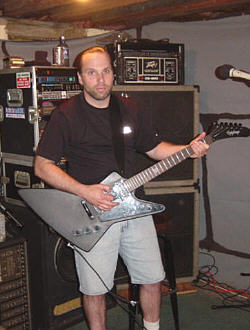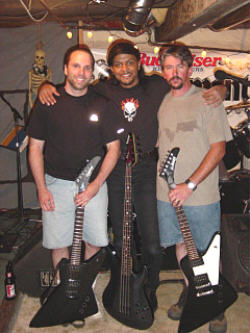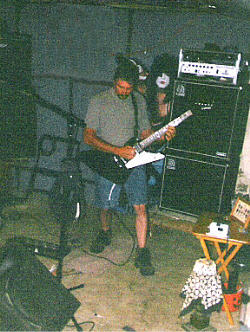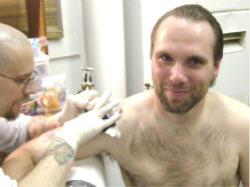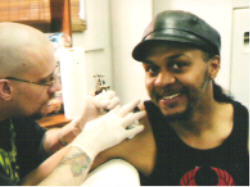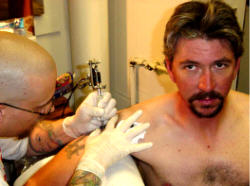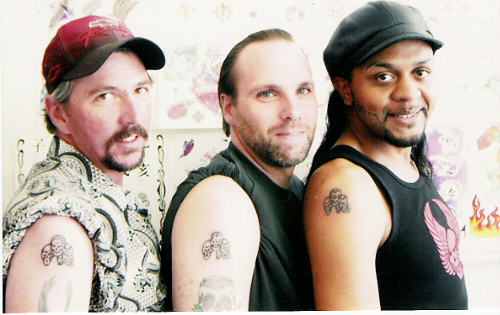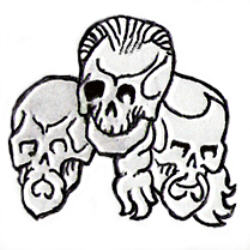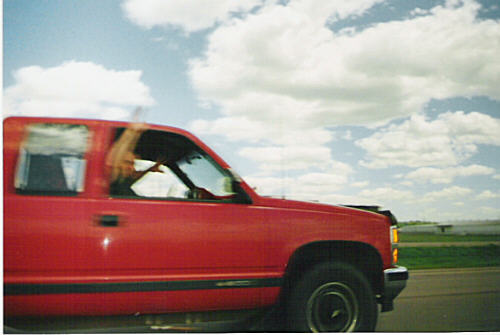 Once upon a time in Germany there were 3 soldiers (Jim, D., and Bill) who shared a love of Heavy Metal.

They forged a friendship...

They rocked, partied, kept each other sane while on month long tours soldiering in "the field", and attended most metal concerts that came within 150 kilometers.

As life in the militarty would have it they were eventually separated by Uncle Sam...

and then by time, uncertainty, and several states

until one day they found each other through a marvelous technology.

They then vowed to reunite for a special musical occasion... in Iowa of all places...

after 15 years.

They did some catching up.                   They also came to see us at Awesome Harley Nights.

They partook in merriment...

followed by some recooperation!

    Together they assembled a grill...                                    and did some more recooperating...

                   butt not for long...                                                           ...and then they feasted.

Then at long last, they jammed!

Towards the end of this adventure they wanted a mark, joining them, to commemorate this joyous occasion

and their bond, so they went to a Skinartsmith called Steve at Skullies Tattoo to get their stamp.

They did, indeed, receive their brand... and it was good.

And then with much sadness, D. bid his comrades farewell and Godspeed

on their return journeys... Bill to Pueblo, Co. and Jim further on to Albany, Ny.

and watched as they rode down the highway wondering what adventures would await them next time their paths would cross.

The story continues........

Bill & Jim, it was great seeing you guys again, it was long overdue.

Thanks for coming, it was great having you here and I hope we can do this again sometime.

Let's not wait another 15 years, though, okay?!

Until next time, I love you guys! Give yours my best wishes and take care.         D-

P.S. Don't forget to check out the Awesome Harley Nights pictures in the Gallery.